An underrated pickup of the 2017 offseason? TOR signing CJ Miles to a 3 yr./$25 million contract.
When Miles was brought in, some figured Coach Dwane Casey would consider slotting him in as the starting 3, a spot previously occupied by D. Carroll (BKN).
But with Norman Powell's impressive preseason performance (and strong close to the season a year ago), Miles is in a familiar Sixth Man role.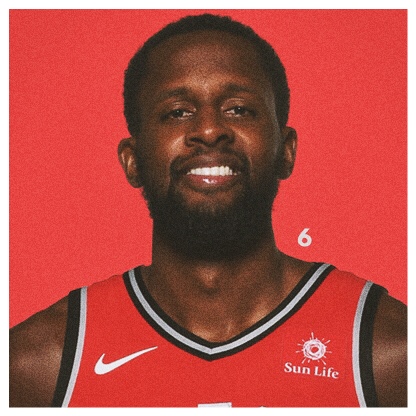 Star UnderDOG of the Night: 22 pts (6 triples) in 20 min. (10/19)
CJ Miles as 6 makes sense, for a couple reasons:
• Veteran mentor -- On Opening Night, Miles shared the court w/ Fred VanVleet, Delon Wright, OG Anunoby & Jakob Poeltl, all players w/ 3 or less years of experience. In his 13th! season, CJ's seen (and been through) almost every lineup combination possible, knows his role & performs it reliably.
His professionalism alone should rub off favorably on TOR's younger core. And from a basketball standpoint, that second unit will push the break & attack the rim, complementing CJ's strength as an outside shooter
• Instant O -- Miles is one of league's top snipers, shot 41% w/ IND last season. His release point is quick enough where hard closeouts don't affect the final result, making him a nice option for semi-transition threes, trail threes, and coming off pin downs:
22 pts (6 triples!), 5 boards in 20 min.
CJ could thrive as a full-time reserve, giving Coach Casey another go-to option when DeMar DeRozan & Kyle Lowry rest.