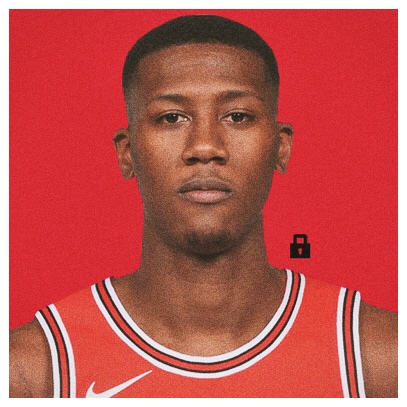 11.7 ppg, 4.7 rpg, 4 apg, 2.1 spg, 43% FG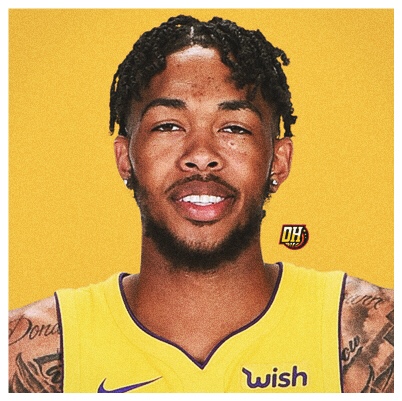 14.8 ppg, 5.4 rpg, 2.7 apg, 45% FG
Tonight, there's only 1 game "in town" - the Chicago Bulls take on the Los Angeles Lakers in a rematch of the '91 Finals!
No? Well, what is there to get excited about?
Prospects! -- CHI @ LAL features a few rising prospects, including:
• Kyle Kuzma, Brandon Ingram, Lauri Markkanen, Kris Dunn, Denzel Valentine & Lonzo Ball
But in a sense, both franchises are headed in opposite directions.
For Chicago, this season's goals feature cultivating youth through trial & game experience, building upon strengths of returning players & discovering who should be on the roster into the future/what they can provide and in what role?
Continued, heavy big minutes for Markkanen, and an increased workload for Dunn (possibly as a starter?) is on the horizon.
LA, on the other hand, is trying to compete for a playoff spot while trotting out future leaders of purple & gold. Everyone, especially #2 overall pick Lonzo Ball, seems to be under the microscope with each defeat (or victory), despite a respectable 7-10 mark to this point.
The Lakers are inconsistent but it's largely due to a lack of experience & defensive identity (yet), not a dearth of talent.
On some nights, upcoming stars like K. Kuzma, B. Ingram, & L. Ball mesh perfectly w/ the young (KCP, J. Randle, J. Clarkson) & old (B. Lopez, C. Brewer, A. Bogut) en route to solid victories, like last Sunday's 127-109 beatdown of DEN. Other nights, they're susceptible to silly turnovers, a lack of defensive intensity & poor shot selection - this entire season is a measure of toughness & potential, as LA doesn't fold on most nights.
CHI mirrors LAL in that aspect, so look for a closely contested, surprising 100+ point outing from both squads. The Lopez-Lopez battle is always fun, as well as monitoring talented rooks (Kuzma-Markkanen-Ball) & noticing growth (J. Clarkson, K. Dunn, B. Ingram, J. Randle, D. Valentine).
Expect LAL's bench to lead the way, w/ strong support coming from B. Ingram + K. Kuzma.
Projected Winner: Lakers
Projected Star UnderDOG: Jordan Clarkson • Projected Top DOG: Kyle Kuzma
Matchups to Watch
R. Lopez x B. Lopez
D. Valentine x B. Ingram
K. Dunn x L. Ball
TAKE NOTE
(CHI): L. Markkanen's Staples Center debut! • Dimes v. TOs
(CHI): K. Dunn explosion? • Strong night from B. Portis & D. Valentine?
(LAL): L. Ball follow-up game? • B. Lopez > R. Lopez?
(LAL): Board battle, 3-pt. shooting, forced CHI TOs