The league's biggest, early season surprise (team) is none other than Doc's LA Clippers.
To say LA's "other team" was overlooked following LeBron's arrival across the hall is a tremendous understatement - an instant afterthought.
But 21 games into the year, LAC sits atop the Western Conference with a 15-6 record (4 straight Ws, 9-1 in last their 10) and is equipped with the right mixture of talent to sustain it.
Chief among them are Tobias Harris, Danilo Gallinari & Montrezl Harrell.
T. Harris: avg. career-highs in pts (21.4!) & rebs (8.8!) - Harris's emergence as an elite option has added another dimension to Doc's offense - very accurate from the field (50% shooting, 44!% from deep), maintains a similar, if not better, effort through shooting struggles

D. Gallinari: avg. 19 & 6 on 44% shooting - Gallinari's resurgence after a disjointed, injury-riddled 2017-18 has allowed LAC to maintain optimal floor spacing & an additional closer late in games

M. Harrell: one of the NBA's top reserves, M. Harrell is amongst the league leaders in field goal percentage, points off the bench (avg. 15.9!) & is second on LAC in boards…all in just under 26 min./night. Harrell's infectious enthusiasm results in positive plays on both ends (avg. 1.8 blocks)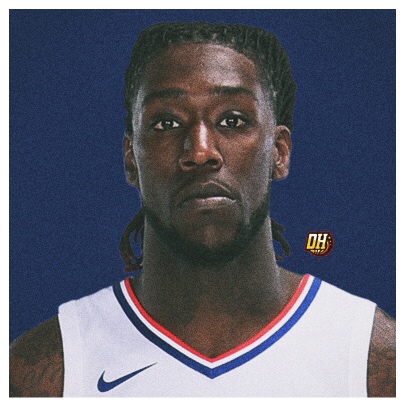 15.9 ppg, 7.3 rebs in under 26 min./night
Though Harris, Gallinari & Harrell have led the way, strong contributions from Lou Williams, Mike Scott, Pat Beverley, Avery Bradley, Marcin Gortat, Boban Marjanovic & promising rook Shai Gilgeous-Alexander* has contributed to a very deep roster.
Gilgeous-Alexander looks every bit of a future star - his driving ability, defensive anticipation, poise & decision-making have shined through early on, resulting in a permanent starting spot under a coach who's historically stingy to first-years.
With the West in a period of transition in terms of hierarchy and a pseudo-changing of the guard, a few unlikely teams (LAC, Memphis, Dallas) are in the playoff picture.
A true contender, however, features the right balance, depth & experience.
It might be time to consider the Clippers as such.
*basiclally, every rotation player