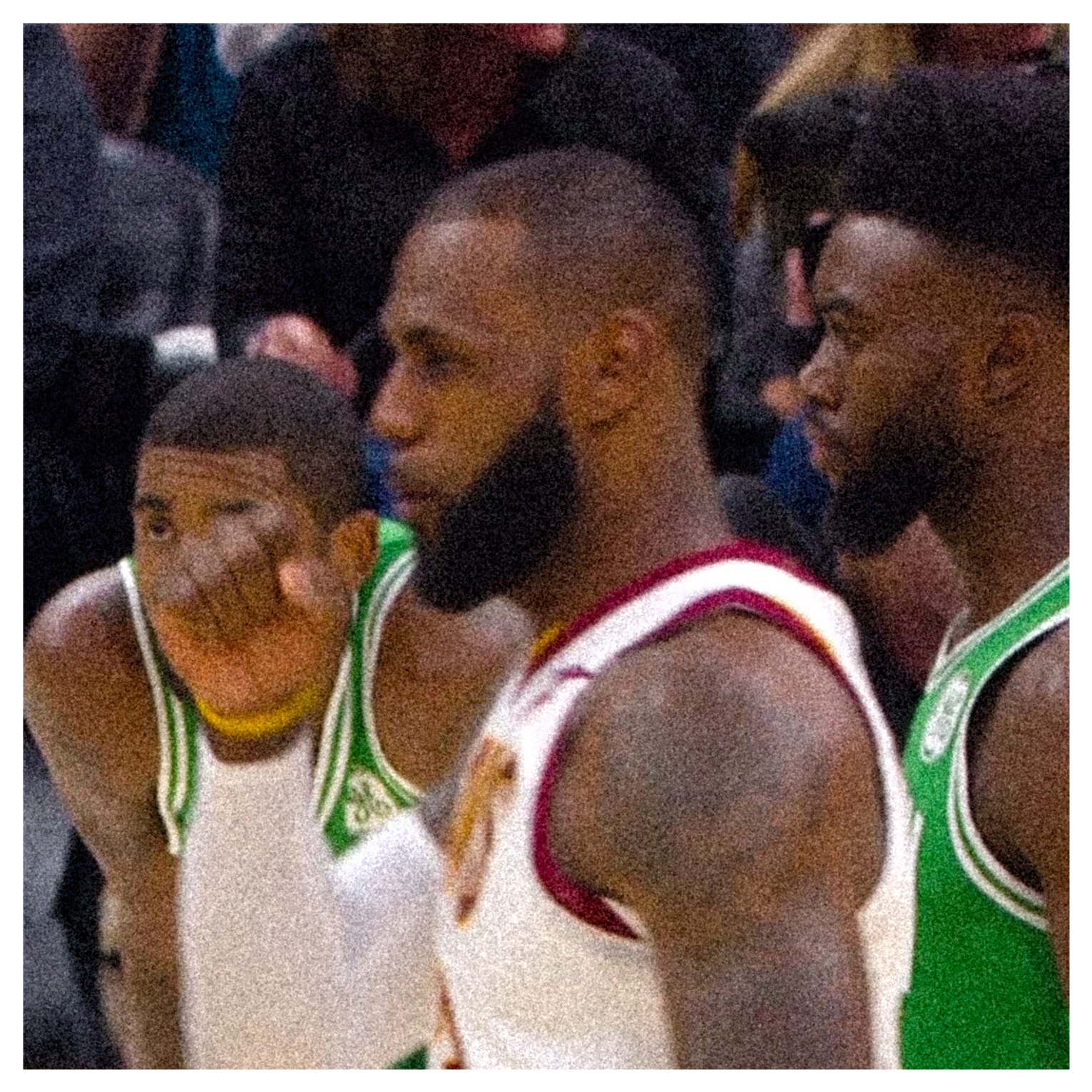 Stats Leaders
PTS • L. James (29), J. Brown (25), K. Irving (22)
ASTS • K. Irving (10), L. James (9), A. Horford (5)
REBS • L. James (16), K. Love (11), J. Tatum (10)
As expected, last night's Opening Day tilt between Boston & Cleveland lived up to the hype. A close affair until the final shot attempt (K. Irving missed three to send it to OT), Boston hung w/ the Cavs all night long and put themselves in position to get the W.
And honestly, that's all anyone could have hoped for after Gordon Hayward's devastating injury just five minutes into the season. Hayward went up for an oop and (incidentally) collided w/ LeBron James & Jae Crowder mid-air - one awkward, hard fall later, BOS's star free agent acquisition is likely sidelined for the year w/ a dislocated ankle & fractured tibia.
Calling it a tough blow is a gross understatement - G. Hayward isn't an easy player to replace, made Boston a firm contender out East. Regrouping won't be easy but if last night was any indication, (second-year forward) Jaylen Brown is ready for an increased role (25 pts in the opener) & Jayson Tatum (14 & 10 boards) should remain in the starting five.
On the Cleveland side, LeBron James poured in one of his best Opening Day performances: 29 pts, 16 boards & 9 dimes...just a couple hours after being called a "game-time-decision." L. James set the tone w/ his board work and aggressive basket driving, taking advantage of every 1-on-1 opportunity.
K. Love added 15 & 11, while D. Rose contributed 14 in his debut.
------
Took Note
(BOS): K. Irving's Celtics debut! • G. Hayward's Celtics debut! -- K. Irving: 22 & 10 dimes; G. Hayward: (likely) out for season w/ leg injury :/
(BOS): J. Tatum's NBA debut + performance as a starter! -- J. Tatum shook off some early nerves & tallied a double-double in his debut: 14 & 10 boards; will see increased role following G. Hayward's injury
(CLE): Opening Night LeBron -- What ankle injury?? LeBron was just an assist shy of an Opening Day trip-dub: 26 pts, 16 boards & 9 dimes
(CLE): 3-point shooting + rebounding -- CLE made just 5/22 triples; didn't look for 3-point line too heavily, a contrast from the past couple seasons
(CLE): D. Rose's Cavs debut! • D-Wade's Cavs debut! • J. Crowder's Cavs debut! -- D. Rose: 14 & 4 boards; D. Wade: 8 pts; J. Crowder: 11 & 5 boards
Stats Leaders
PTS • J. Harden (27), E. Gordon (24), N. Young (22)
ASTS • D. Green (13), C. Paul (11), J. Harden (10)
REBS • D. Green (11), C. Paul (8), R. Anderson (8)
Much like the first game of TNT's doubleheader, Dubs-Rockets was exciting & came down to the final possession. On ring night, Golden State came out firing, building a quick 13-4 lead early in the first.
From the outset, it seemed like a typical Warriors game: fast-paced action, a bunch of heat-check threes & momentum-swinging finishes on the break. The ball was hopping from side to side, per usual, resulting in 34 dimes on 43 attempts.
Nick Young benefitted a ton: scoring 23 points w/ 6 threes in his debut.
But one (huge) thing GSW was missing? Any semblance of defensive intensity. HOU definitely has a high-powered, three-point heavy offensive style...but for them to come in (on ring night!) & put up 122 pts, w/ C. Paul struggling (4 pts, 11 dimes), isn't great.
That said, it's Golden State - their next opponent (NOP on Friday) is in trouble.
Draymond Green left w/ a knee strain in the 3rd quarter. The injury didn't appear too serious initially but after further evaluation, GSW held Green out the remainder of last night's game. It's a situation worth monitoring, as they're also without Andre Iguodala (back) right now.
Kevin Durant (20 pts, 9 TOs) made a potential game-winning, escape pull-up at the buzzer...but it wasn't released in time.
Steph Curry scored 22 in his season debut, while Klay Thompson contributed 16.
HOU weathered the early storm & took advantage of a strong 4th quarter (10-3 run to close the game) to come away w/ the W. James Harden was up to his usual tricks - 'rock up' step backs, lefty drives & off-balance triples - en route to 27 & 10 dimes.
But the real story is HOU's (sorta deep?) bench: Luc Mbah a Moute (14 pts), PJ Tucker (20 & 6 boards) & reigning 6MOY ERIC GORDON (24 pts w/o any triples) all made key plays down the stretch. Gordon, in particular, looked explosive, had no trouble breaking down the D & converting (instead of his usual parade of threes).
------
Took Note
(HOU): C. Paul's Rockets debut! -- 4 pts, 8 boards, 11 dimes; didn't find his rhythm, sat late in 4th; wasn't 100%?
(HOU): Three-point shooting v. GSW! -- 15/41 from deep; P. Tucker (4), J. Harden (4), & R. Anderson (3) combined for 11 threes
(GSW): Any changes to the rotation? -- N. Young took full advantage of A. Iguodala's absence: playing 26 min. & scoring 23 pts; P. McCaw (1st guard off bench); J. McGee (DNP); J. Bell (11 min.)
(GSW): Offensive efficiency -- 16 triples + 34 dimes on 43 attempts = amazing; 17 turnovers = meh

(GSW): J. Bell's NBA debut! -- 8 pts in 11 largely productive min.; got took to the cup by E. Gordon a few times but played solid D, wasn't out of position