Focus: adjusting to LA, scoring/playmaking balance
GAME 3 OF 3
10/22 V. SAS • L, 143-142
DD - 32 pts (11/25 shooting), 14! dimes & 8 boards
The final game of LeBron's tracking… assignment was a meeting with a familiar foe: Coach Gregg Popovich's San Antonio Spurs.
One of the most thrilling early season matchups, LA & San Antonio went down to the wire - the game ended up being decided in overtime on a curl J by Patty Mills.
Til that point, LeBron experienced the highs and lows of life as a superstar in Los Angeles.
The first half saw LeBron in full distributor mode - he dished out 5 dimes, including 4 in the opening period. After the break, it was a different story - in full attack mode, he hit 7/11 field goals for 23 AND dished out 5 dimes.
Down 3 with under 15 seconds left, LeBron pulled up & cashed a triple to send it to OT! - sending Staples Center in a frenzy.
But later, in OT, he missed two clutch FTs (w/ LAL leading 142-141) setting up Mills's go-ahead J + the potential game-winner w/ a few seconds left.
Though the end result wasn't what he hoped, there's still positives to takeaway from LeBron's performances throughout the week.
QUICK STATS & NOTES
LAL: 0-3 record

L. James: avg. 30 min.

Made just 3 triples over 3 games
TRACKING GOALS
Avg. 9+ dimes over 3 games -- Not quite. Avg. 8.3 dimes

Lead team in assists in all 3 games -- Nope. 1/3 games

28+ points in 2 of 3 games -- Not quite. 26, 24 & 32-point games

Trip-dub in 1 of 3 games -- Nope. Closest: 32, 14 & 8 dimes v. SAS

3-0 record for tracking… period -- Nope. 0-3
Goals Completed: 0/5 :/
TAKEAWAY
Overall, the first week of LeBron's Laker career was promising despite obvious missteps in the win column.
Throughout the tracking… period, the focus was on adjusting to his new environment/teammates/coaching staff + the balance between scoring & playmaking.
In games 1-2, LeBron seemed to take his time from an aggression standpoint.
Game 3, however, was a different story - early season-highs of 32 pts & 14! dimes highlighted his comfortability doing what he does best: giving his team a chance to win. And though LA dropped all 3 contests this past week (all v. Western Conference playoff teams), they were in prime position* to capture each one.
*aka the LeBron effect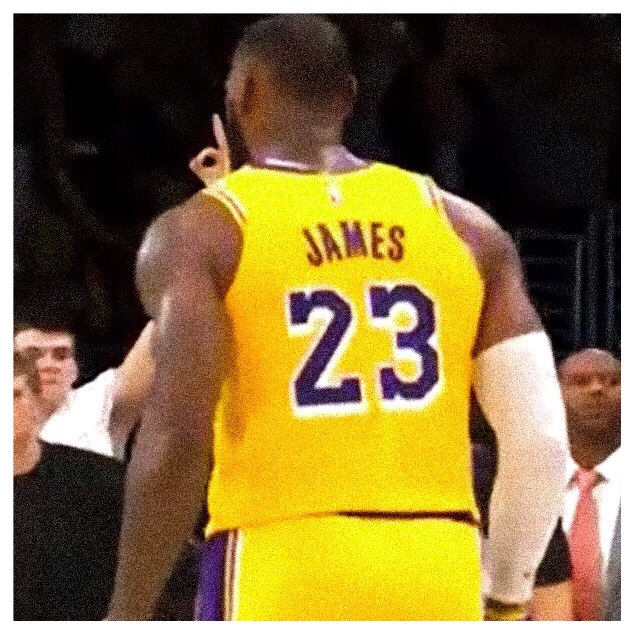 A couple lineup changes here and there…LA won't have much trouble staying in and later, closing out games. Coach Luke Walton must find a unit capable of defending the perimeter and limiting penetration (at the very least) - must prioritize due to a lack of size on the interior, or else teams will continue to feast around the basket.
From a statistical standpoint, the only (early) cause for concern is LeBron's lack of efficiency from downtown. Still, it's a shot he can't ignore with the changing of the guard around the league - look for his three ball to bounce back after getting into a better rhythm the next few weeks.
An 0-3 start isn't a damning omen for this year's Lakers. A mixed group (veterans + "prospects") w/ lofty expectations, we should know more about the state of the franchise during our revisit** sometime in the near future.
**Tracking…LeBron James (Pt. 2) coming soon!
Tracking Complete.
(Baro.)